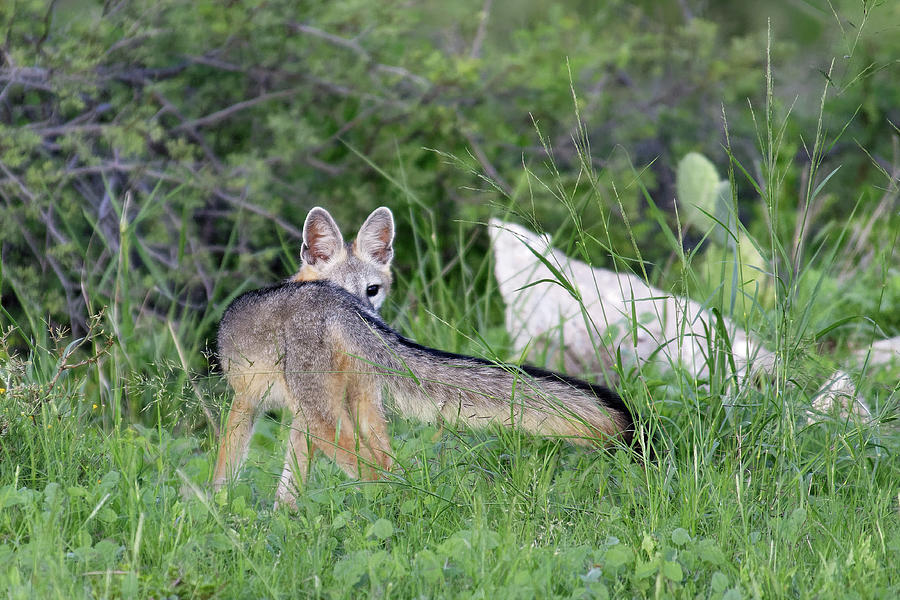 I Stand Alone -- Gray Fox near Carlsbad Caverns National Park, New Mexico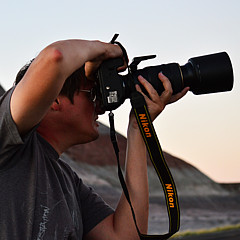 by
Darin Volpe
Title
I Stand Alone -- Gray Fox near Carlsbad Caverns National Park, New Mexico
Medium
Photograph - Photography
Description
As twilight came while camping at Whites City on the edge of Carlsbad Canyon National Park, I was paid a visit by my namesake animal.

While the Gray fox is a member of the urocyon genus and not the vulpes genus, the Italian word "volpe" translates to the English "fox," and the Gray fox certainly qualifies.

So what makes the Gray Fox a urocyon instead of a vulpes? Some well-known differences include that the Gray fox's pupils are ovals instead of the slit-like pupils of the vulpes genus, and it's the only member of the canidae (dog) family that can easily climb trees. There are other differences as well because the genus urocyon is one of the two original branches off the canidae evolutionary tree early. The other branch became all manner of wolves, coyotes, dogs, jackals, and other foxes, while Gray foxes, and its offshoot the rare Island fox, stand on their own on the canine familty tree.

Uploaded
January 8th, 2023
Statistics
Viewed 301 Times - Last Visitor from Baltimore, MD on 06/05/2023 at 9:39 PM